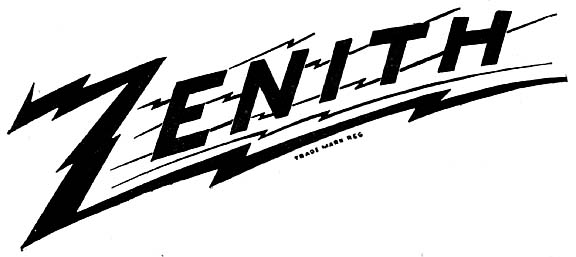 What started as the Chicago Radio Laboratory later became the Zenith Radio Corporation.

Quoted from Zenith's Corporate WebSite "Zenith got its start in 1918 when two wireless-radio enthusiasts set up a "factory" on a kitchen table in Chicago and began making radio equipment for other amateurs. By the early 1920s, the infant radio industry began to grow as did the business, which sold radios under the name "Z-Nith." (This was the origin of the Zenith Trademark, derived from the call letters of the founders' amateur radio station, 9ZN.) Zenith Radio Corporation was incorporated in 1923."

Where is Zenith today? Click                  to read more at the Zenith Corp Web Site.

What they built and the attitude behind it is what shows in Zenith radio's, which is why I love the ones built up until 1940. During the depression Zenith was one of the few companies to allow the company bottom line to weaken so they could keep as many employees as possible. Management knew what it took to make employees happy so Zenith survived while many others failed.

As I add info to this page it will become longer so you will need to scroll down to see everything.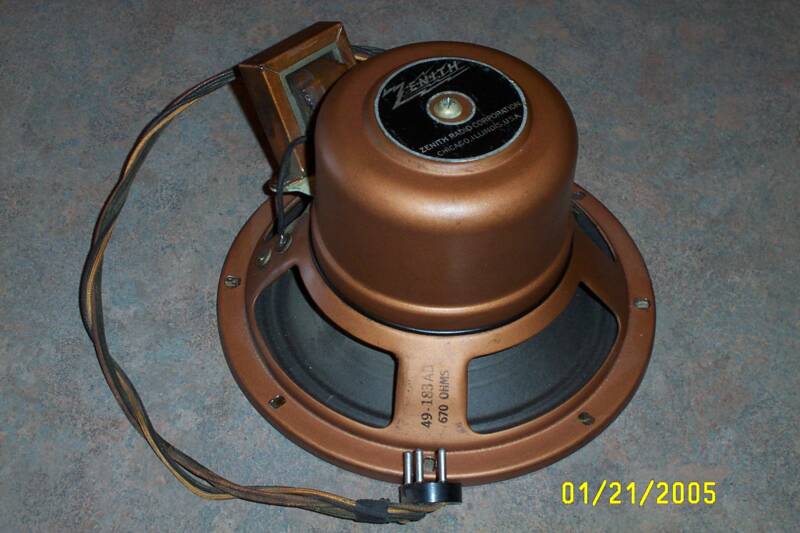 Tip for Zenith Walton buyers...

This is the correct speaker for the Zenith Walton 12S-232. Many people don't know the 12S Walton used a different speaker than the 7S or 9S. Click the speaker for a larger view...

Info provided by Paul Sickles



Commander E.F. McDonald Jr.


This page was last updated: August 6, 2008
Copyright © 2004 - 2008. All rights reserved.Revised: December 29th, 2004

Images courtesy of other web sites are owned by those web sites, please contact them for permission to use them.